Communities throughout Wisconsin are struggling to ensure residents and businesses have access to reliable and affordable broadband internet services. Many of our communities are working to address the issues associated with broadband and are seeking to implement policies and actions to move the community forward.
A Resource Guide
To aid in these efforts, we developed a Broadband Preparedness Index. The Index intends to help communities think through issues related to broadband and provide strategies to deal with broadband challenges. The Index is not intended to determine community actions but to help identify potential steps forward. The potential action steps outlined in the Index are not exhaustive.
Organization
The Broadband Preparedness Index is composed of three blocks of yes/no statements aimed at addressing: (1) Committee Establishment and Direction, (2) Broadband Inventorying and Needs Assessments, and (3) Moving Forward. The first set of questions is aimed at assessing a community organization and its ability to address broadband issues. The second set centers on assessing the needs of the community and better position itself for broadband investments. The third set of questions are potential actionable steps that the community could take to ensure widespread use of broadband services.
---
Get Started
The Broadband Preparedness Index is available as a PDF that can be printed and distributed, but compilation with this method of completion can be time-consuming.
---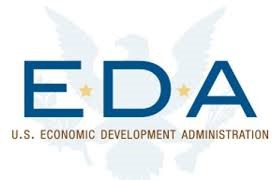 The Broadband Preparedness Index was made possible, in part, by a grant from the United States Department of Commerce Economic Development Administration in support of the Economic Development Administration University Center at the Division of Extension, University of Wisconsin-Madison.