We work with Wisconsin communities to understand, analyze, educate, and plan local clean energy efficiency, production, and procurement strategies.
The clean energy economy is advancing at a rapid pace and Wisconsin is in a position to capitalize from the transition. Our state has a significant energy, power, and controls sector with industry clusters in energy controls, battery technologies, microgrids, biofuels, energy-water nexus, and green building. And, Wisconsin's local communities are continuing to move purposefully toward energy independence through energy efficiency and renewable energy initiatives. Our work promotes local self-reliance and resilience to safeguard Wisconsin's future generations. Local clean energy practices and production provide a viable economic development strategy that stimulates the local economy, supports job creation, promotes equity, and improves human and environmental health.
---
Energy On Wisconsin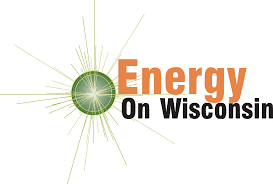 Energy On Wisconsin, a collaboration between UW-Madison Extension and the Office of Energy Innovation, engages communities, tribes, businesses, and organizations to advance Wisconsin's transformation to a clean energy economy for the health, prosperity, and resilience of all its people and future generations.
---
---