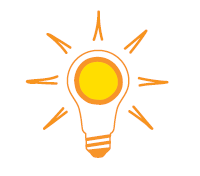 ---
INTRODUCTION
September 2020 — There is a shift toward clean, reliable and affordable electricity in the United States, and local governments and tribal nations have an opportunity to position their communities well in the growing renewable energy economy. Local governments are installing solar systems on their own buildings and land and are working with partners to help promote solar installation by their residents and businesses. Solar energy is broadly affordable now as a result of dramatically falling prices of solar equipment and innovative financing approaches and partnership models.
Solar panels convert sunlight into energy and generate no air or carbon pollution, solid waste, or water use (solar panel manufacturing does have environmental impacts like all other energy generating equipment; however, the manufacturing energy cost versus the energy production payback for solar modules is generally 2 years. NREL Report No. NREL/FS-520-24619). Since solar is a technology and not a fuel, solar prices continue to fall with efficiency improvements and are at par with or approaching the price of coal today across the country.
Solar Energy Supports
Energy independence by reducing dependence on imported fossil fuel energy.
Local energy resilience by providing electricity close to where it is used and at peak cooling times when the grid is strained and power is most expensive.
The local economy by providing good paying jobs for local installers and construction crews.
Job growth by providing new jobs and training opportunities for workforce development. Reduced electricity bills.
---
Wisconsin has an ample solar resource with 20 percent more sunlight than Germany, a world leader in solar generation capacity.
---
Wisconsin has an ample solar resource with 20 percent more sunlight than Germany, a world leader in solar generation capacity. Yet, as a state that is reliant on imported fossil fuels for 65 percent of its electricity, Wisconsin sends $13-15 billion out of state each year to meet all its energy needs. By increasing solar as a local energy resource, Wisconsin will keep more money at home where it can provide local jobs. It will attract businesses and residents who prefer to locate where they have clean energy options as well. School districts are installing solar as an educational tool for students, and, like local governments, to keep costs down for local taxpayers and improve the environment. Many Wisconsin municipalities and tribal nations have a history of supporting clean energy with more than 140 local governments have passed Energy Independent Community resolutions beginning in 2008.
These communities have adopted the goal of generating 25 percent of their energy for local government operations (buildings, infrastructure and fleet) from renewable sources locally by 2025. This includes implementing energy efficiency measures because energy efficient buildings enhance the effectiveness of photovoltaic generation. Many of the Energy Independent Communities steadfastly continue to pursue that goal. There are a myriad of other local governments working on energy efficiency and renewable energy efforts as well. They are supported by many organizations that provide funding, technical assistance, education and networking in the energy arena.
---
Wisconsin local governments are investing in solar energy and working with partners to create robust local solar markets.
---
Given these factors and more, local governments in Wisconsin are investing in solar energy and working with partners to create robust local solar markets. Local governments, businesses, utilities, and nonprofit organizations have implemented a variety of financing approaches to support solar system installations and solar purchase. Those that can be used in Wisconsin are dictated by the laws of this regulated utility state. Even within those constraints, communities have applied innovative financing and brokered novel arrangements to encourage investment in solar.
Recognizing that there are multiple paths to finance solar development and that the best options will be crafted to address local market factors, this guide provides a range of financing options using Wisconsin case studies to help communities identify those best suited locally.
The Solar Energy Financing Guide is a resource designed to fuel local governments and stakeholders with ideas and approaches for financing solar systems. The Guide explores financing models for solar energy used successfully by Wisconsin municipalities, tribes and school districts for their own installations and for their residents and businesses. It provides case studies that demonstrate how the various financing approaches have been applied in Wisconsin; lists and maps detailing Wisconsin solar projects; useful tools and additional resources; and recommended actions municipalities can take to facilitate solar development.
Financing approaches covered include:
Public-Private Partnership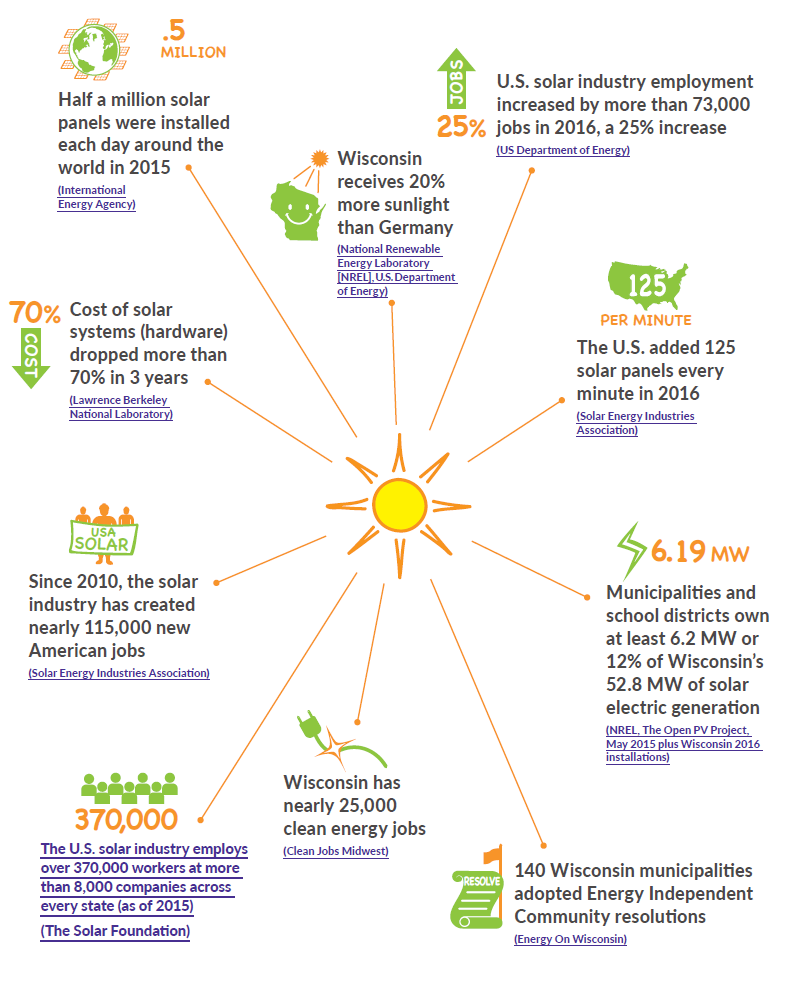 ---
---
---