Join us for a virtual webinar as we discuss the challenges experienced by the lodging industry due to the pandemic and changing travel behaviors, both in the US and in Wisconsin.
Tuesday, July 12, 2022
12:00-1:00 PM (CST)
Hotels provide an important service to our communities and represent a significant economic engine for jobs, business income, and taxes. They often serve as a gateway to a community, influencing perceptions of the local community. During the pandemic, the hotel industry experienced significant challenges, including changes in travel behaviors, both in the US and in Wisconsin. While historically a volatile real estate asset, hotels can provide a favorable return on investment, based in part on room rates, occupancy levels and cost controls. Join us as we discuss the hotel business during and after the pandemic with two industry experts, Michael Lindner and Richard Sprecher.
---
---
Our Presenters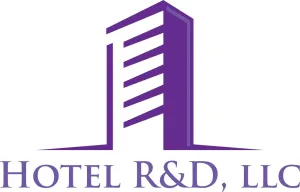 Michael Lindner is a consultant with Hotel R&D, LLC. Michael has completed hotel market studies and feasibility analysis since 1993. Hotel Market Studies and Feasibility Analysis since 1993, conducting more than 450 market studies for new hotel and tourist developments in a variety of major, secondary, and foreign markets for independent developers, operators and community economic development organizations. He has provided extensive impact analysis on existing lodging operations for several local community-funded studies, placing emphasis on market demand segmentations and quantifying specific levels of demand volume.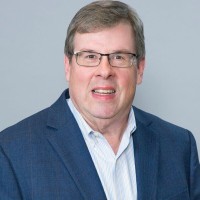 Richard Sprecher, CHA, currently serves as Vice President of Development for Meyer Jabari Hotels based out of their Nashville Area Offices. Prior to joining Meyer Jabara Hotels, Rich spent over 11 years with Aimbridge Hospitality, serving as their Vice President of Business Development. In 2009, he formed the Distressed Hotel Asset Division at Aimbridge. Rich also worked as Director of Franchise Sales for the Upper Midwest with Choice Hotels International (17 years) and held senior management positions with Amerihost Properties, Bradbury Suites Hotels, Adams's Mark Resorts, Stouffer Hotels, and Renaissance Hotels. Rich currently serves on the Planning & Advisory Committee for the Southern Lodging Summit and is an active member of the Chicago Real Estate Council. He is a graduate (with Honors) from the University of Wisconsin-Stout Hotel & Restaurant Management School and is a Certified Hotel Administrator.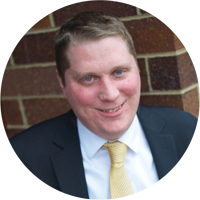 Bill Elliott, CAE, is the President & CEO of the Wisconsin Hotel & Lodging Association (WHLA). Bill returned to the WHLA as President & CEO in June of 2020. From 2007 through 2011 Bill worked in various roles with WHLA, mostly focusing on membership development, advertising programs and operations. During his short tenure, Bill has championed the effort to put $95 million in grant funding into the pockets of hotel and lodging property owners who were impacted by the COVID-19 pandemic. Beyond the pandemic, he and his team have worked tirelessly to advocate on behalf of the industry. Bill and his team have worked diligently to streamline operations through the use of technology, with an aim to develop better lodging leaders and more profitable lodging businesses throughout the state.
Moderator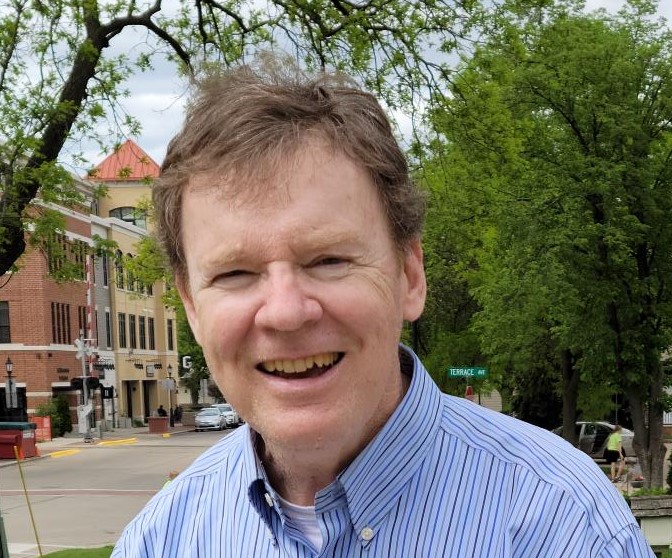 Bill Ryan is a Community Business Development Specialist who works with local economic development professionals, municipal planners, and interested residents wanting to improve their downtown and commercial districts. Awarded the title of Distinguished Lecturer, he has developed innovative and practical tools to improve the mix of businesses and the use of space. The goal of his work is to improve local quality of life through increased economic activity in these commercial districts. As a statewide specialist, Bill provides practical, locally-based research and educational programs to inform community planning and investment. He has led the development of the nationally utilized Downtown and Business District Market Analysis Toolbox. This and other research and educational programs have been presented nationally, and continue to be the dominant source of commercial district, community-led market research techniques. In 2005, Bill was awarded the Wisconsin Idea Fellow in recognition for public service on behalf of the UW. Bill's initial years after college were in hotel development. He has worked for Holiday Inns Corporation, Laventhol & Horwath-Boston, and the Boston-based Flatley Company. He transitioned to Extension, working as a tourism specialist, and then a business district economic development specialist. He is a graduate of Cornell University, School of Hotel Administration, and the UW-Madison MBA program.
---
Equal Employment Opportunity & Affirmative Action Statements
We value inclusion and access for all participants. We are happy to provide accommodations to help you fully participate in this event.
An EEO/AA employer, University of Wisconsin-Madison Division of Extension provides equal opportunities in employment and programming, including Title VI, Title IX, the Americans with Disabilities Act (ADA) and Section 504 of the Rehabilitation Act requirements.
Como empleador que brinda igualdad de oportunidades en el empleo y acción afirmativa (EEO/AA, por sus siglas en inglés), la University of Wisconsin-Madison Division of Extension, proporciona igualdad de oportunidades en el empleo y en sus programas, incluyendo los requisitos del Título VI, Título IX, la ley federal para personas con discapacidades en los Estados Unidos (ADA, por sus siglas en inglés) y los requisitos de la Section 504 del Rehabilitation Act.
Tus Tswv Hauj Lwm Ntawm (EEO/AA), ntawm lub Tsev Kawm Ntawv Qib Siab (University of Wisconsin-Madison Division of Extension) pab rau kev ncaj ncees txog kev hauj lwm thiab kev pab cuam, xws li nyob rau hauv Title VI, Title IX, thiab ntawm tsab cai Americans with Disabilities Act (ADA) yuav tsum kom muaj thiab Feem 504 ntawm the Txoj Cai Kev Pab Rov Tsim Kho Uas Tau Teev Tseg.
Please make requests for reasonable accommodations to ensure equal access to educational programs as early as possible preceding the scheduled program, service, or activity.
Para asegurar un acceso igualitario a los programas educativos, haga el favor de solicitar adecuaciones razonables lo más pronto posible antes de la fecha del programa, servicio o actividad.
Xav thov kom ua txoj kev thov laj thawj thiaj li tau cov kev pab cuam ntxov li ntxov tau ua ntej rau li lub caij nyoog ntawm cov kev pab cuam, kev pab los yog dej num no.
Para pedir adecuaciones para la comunicación en un idioma distinto al inglés, favor de comunicarse con: oaic@extension.wisc.edu.
Rau kev sib tham pab cuam rau qhov lwm yam lus ntawm lus As Kiv (English), thov sau ntawv rau: oaic@extension.wisc.edu.