May 2022 — Do you feel that you have a personal purpose to serve and be visible to your community? This week Rajon sits down for a conversation with Samantha Collier and Arletta Allen.
Samantha Collier is the Executive Director of TeamTeal365. Samantha is an educator, healer, and advocate. TeamTeal365 has a mission to empower and educate sexual abuse survivors and encourage dialogue about sexual abuse and prevention!
Arletta Allen is the owner of Authentically Arletta. Arletta is a local government official, national-award-winning professional speaker, social influencer, TEDx speaker, and Entrepreneur. Arletta is a dynamic speaker that serves as a true example of resilience and perseverance.
Listen Now
Highlights
---
Check Out Our Podcasts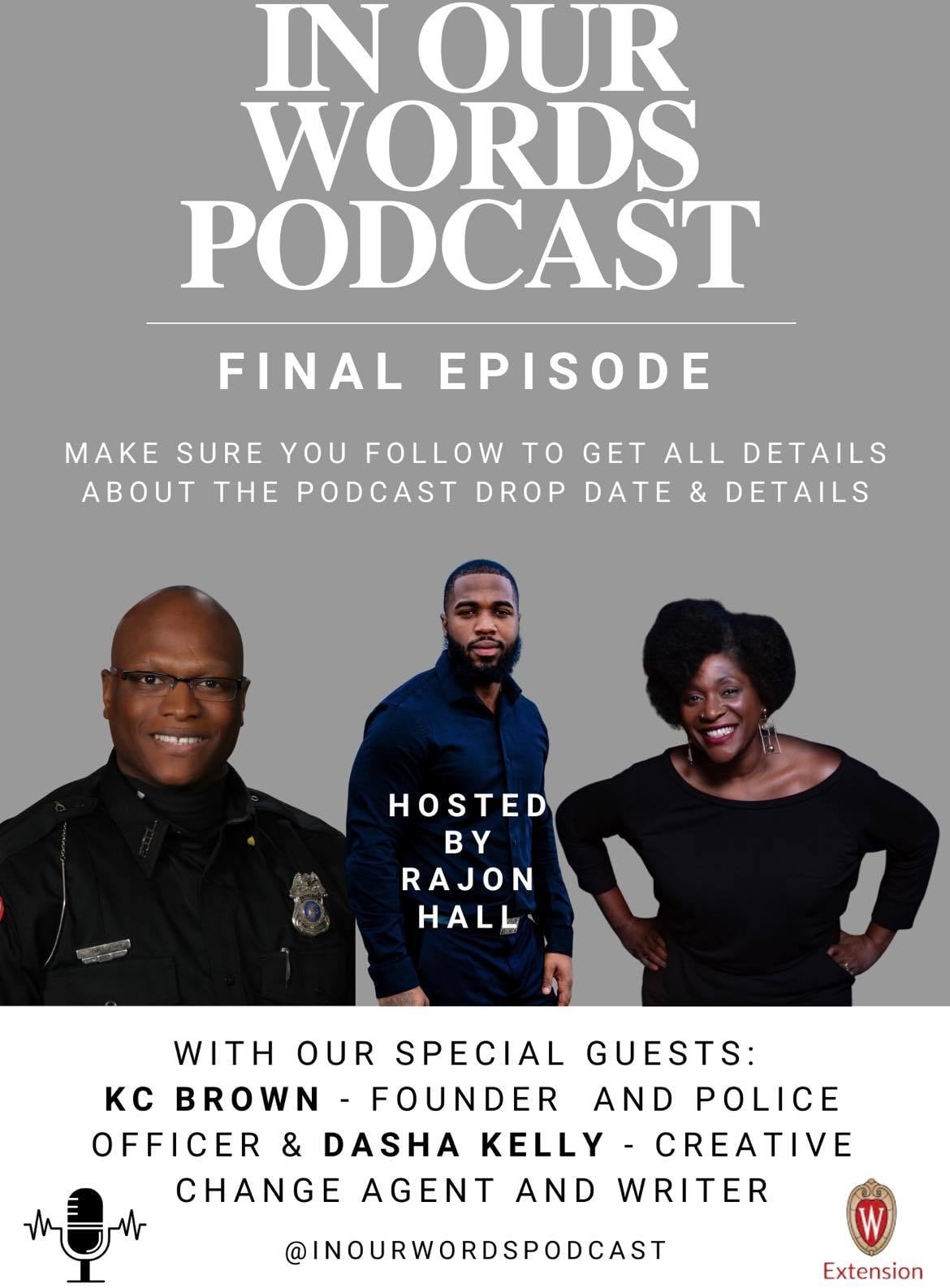 In Our Words (Episode 10)
May 2022 — In this episode, Rajon speaks with Dasha Kelly-Hamilton and Officer KC Brown as they share their experiences with community building and law enforcement.  Dasha is a writer, performance artist, curator, facilitator, and owner of Stillwater Collective, and Officer KC is a 14-year experienced police officer from Fond Du Lac, Wisconsin, as well […]